Our Firm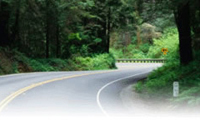 As true independent financial advisors, we are free to manage your financial life unhindered to recommend certain proprietary products that might affect the guidance you receive.
When you work with us, you can feel confident that:
We have at our disposal an extensive range of product strategies the industry has to offer.
There's no pressure to promote a particular product or meet sales quotas.
We are able to singularly focus on what benefits you most and to provide sound, unbiased advice pointing you toward a path to help you reach your financial destination.
We will respect your wishes and opinions and respond promptly to your directives and inquiries.
The result is a uniquely consultative approach to creating a customized investment strategy that works for your time horizon and your attitudes toward and capacity for risk. An assurance that we will never compromise on what is most important to you. And a level of personalized service that we believe is unrivaled in the industry.